Fire Door Safety Week 2021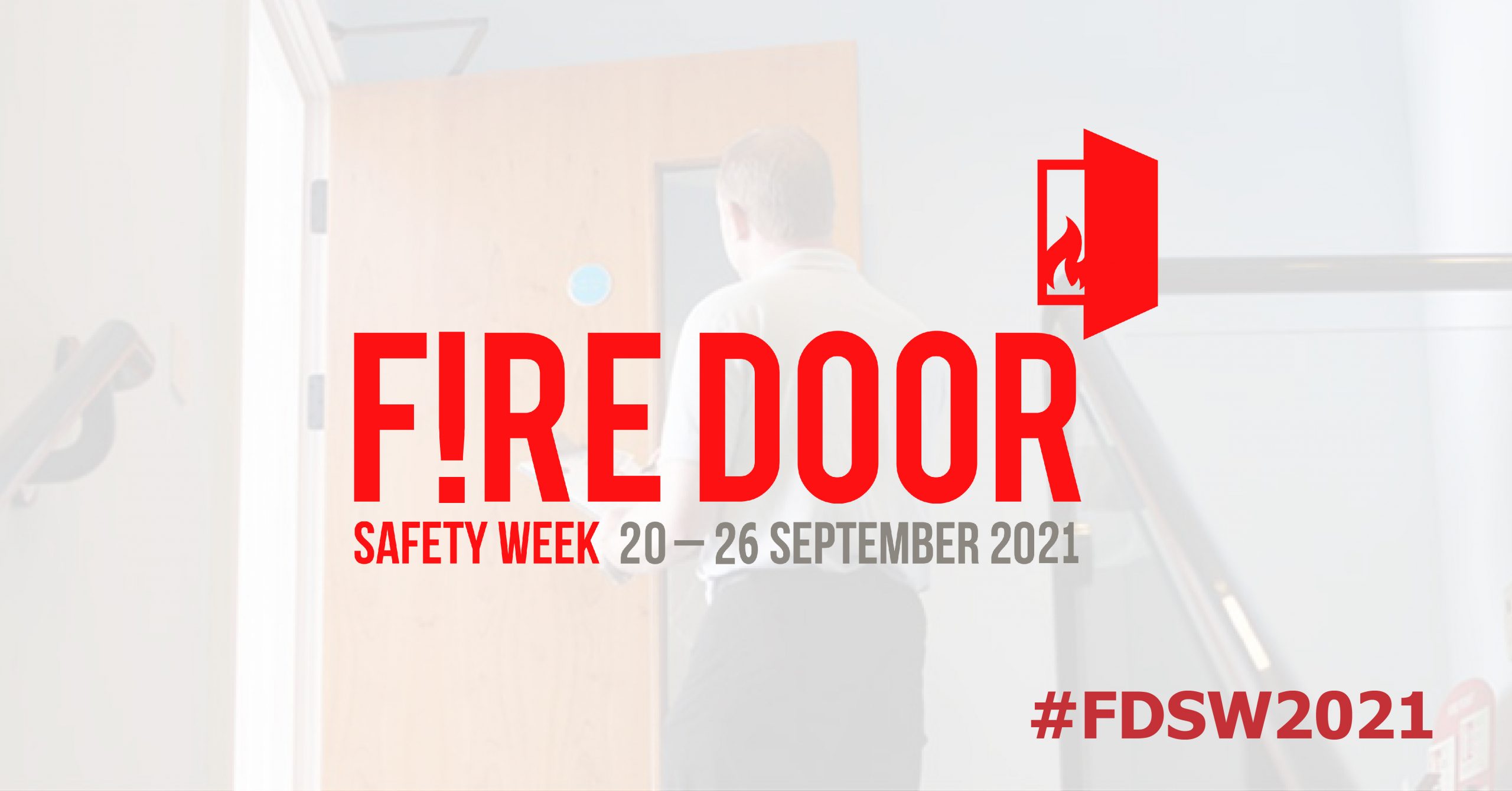 Blog by matt
20 September,2021
Fire Door Safety Week is an awareness programme set up by the British Woodworking Federation in 2013. It is now supported by a wide range of organisations in the UK including BWF-CERTIFIRE Scheme and Fire Door Inspection Scheme (FDIS).
Fire Door Safety Week 2021 will be observed from September 20 – 26.
With more measures than ever in place for fire safety in homes and workplaces, a lot remains to be done when it comes to complying with fire safety regulations. Here is what you need to know:
Fire Doors are Important
Fire doors are specifically weighted and sealed to keep a fire restrained for as long as possible. In fact, fire doors offer the first line of defence against a fire.
And yet, most people don't pay attention when choosing fire doors.
You should know that fire doors have to meet a certain specification and must be able to hold the fire to give people time to evacuate the building should the need arise.
Maintaining Fire Doors
Installing fire safety doors is only the first step – fire safety compliance is vital. A professional inspection every six months or so can tell you if the doors are meeting standards.
Seals, gaps, hinges, frames must be thoroughly checked.
Get a fire compliance agency to do this for you.
Fire Alarms
Fire alarms are a security feature you cannot ignore.
Installing fire alarms and maintaining them regularly is a standard protocol that all property owners must follow.
Check the operation of fire alarms on your property regularly. Smoke detectors also need checking and maintenance.
Be a Part of the Fire Door Safety Week programme
A door is not just a door. Fire doors are meant to save lives and property. Make sure you understand and install high-quality fire doors that are safe.
Raise awareness about the role of fire doors and encourage users and other building owners to install, check and maintain their fire doors. Make sure you get an FDIS Certified Inspector to help with the inspection of your fire doors. Get in touch with Acuity Compliance for any queries you have.
Spread the Word
Take an active part in making everyone aware of the Fire Door Safety Week Programme. Upload the logo and link to the programme on your website. Spread the word through your social media accounts. Use communication and advertising campaigns that emphasise fire safety measures.