About power-adjustable door closers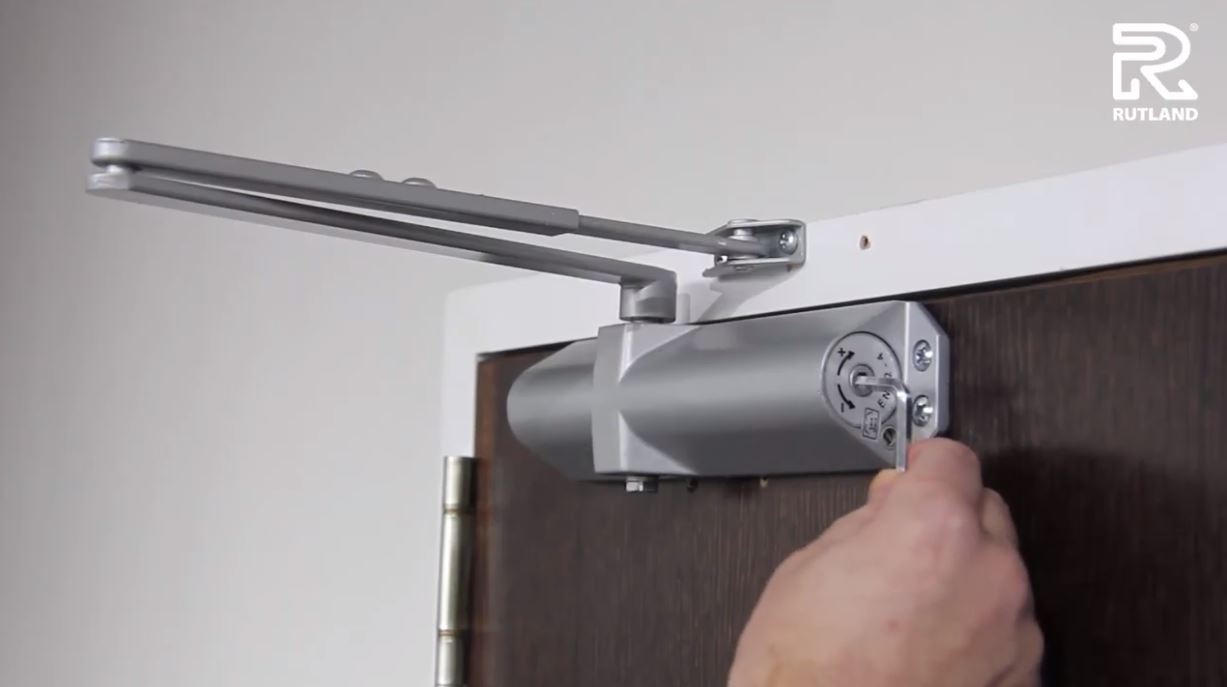 Blog by Visions
4 June,2021
At the moment, there's a problem. Countless building owners, building managers and estate
managers have holes in their fire doors. Holes that have appeared as a result of moving a door closer
to a slightly new position, usually because the fixed-power door closer wasn't functioning properly –
something that happens frequently.
The thing is, these holes are not just unsightly, but they could pose a serious threat in the event of a
fire. After all, the purpose of a fire door is to form a reliable blockade against a fire, allowing sufficient
time for evacuation.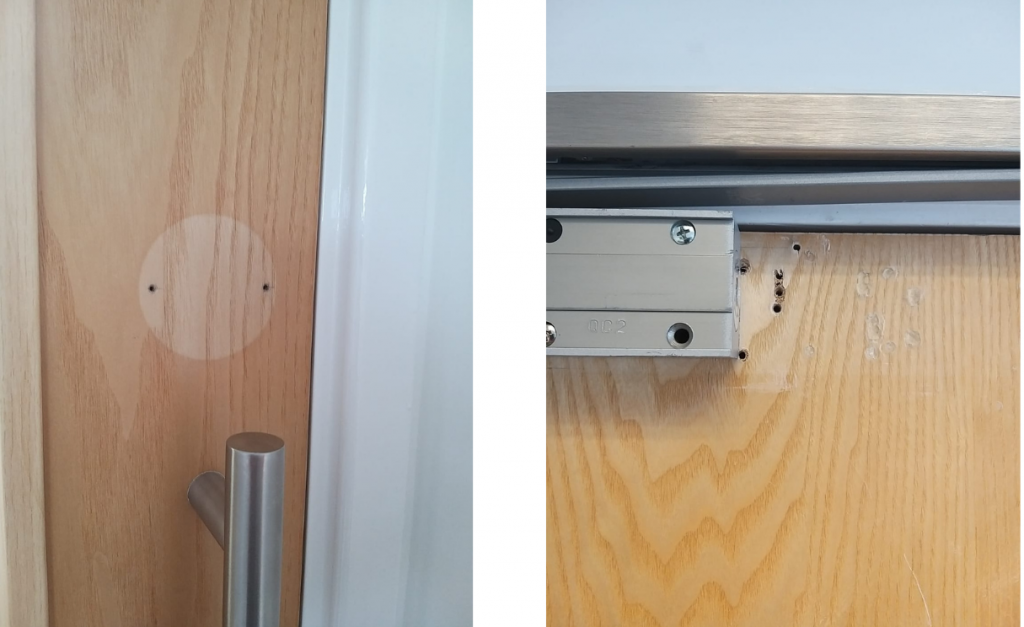 Fire doors and hardware are a complex combination and a great deal of work goes into their design,
testing, and re-testing to ensure that they work together as a reliable system – a door set. The entire
assembly has been specifically designed to contain fire and delay its spread, and yet these small
holes could be compromising the safety of everybody in the building.
Our advice for those who have small fixing holes in their fire doors is to consult experts like Acuity,
then rectify the problem as swiftly as possible. This can be done by installing steel fasteners that
adequately fill the holes, and then over-fill in the screw or bolt holes with the same material as the
door or frame [1]. In the case of the latter, the material would need to be a tight fit, and match the
density of the material used in the original door or frame. It is not advisable to add filler or decorator's
caulk [2].
Of course, extraneous holes can be avoided in the first place by fitting power-adjustable door closers, such as the Rutland TS.11205, TS.11204, TS.5204 and TS.9205 – installing the closer in the intended location on the door, and adjusting the power setting to suit the application. Some adjustable door closers also feature adjustable door closing time, closing delay, and even back-check functionality to stop the door from being slammed open.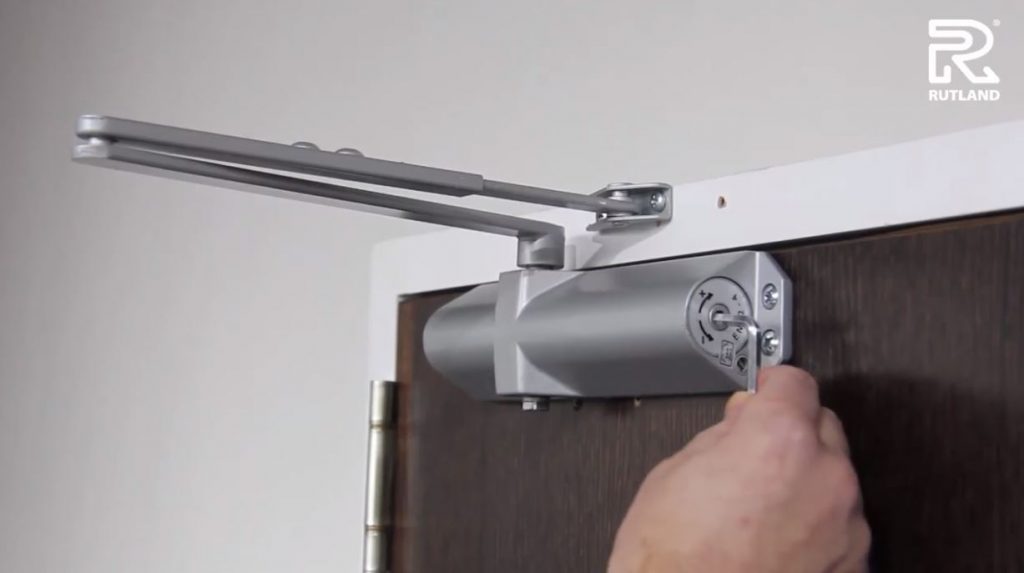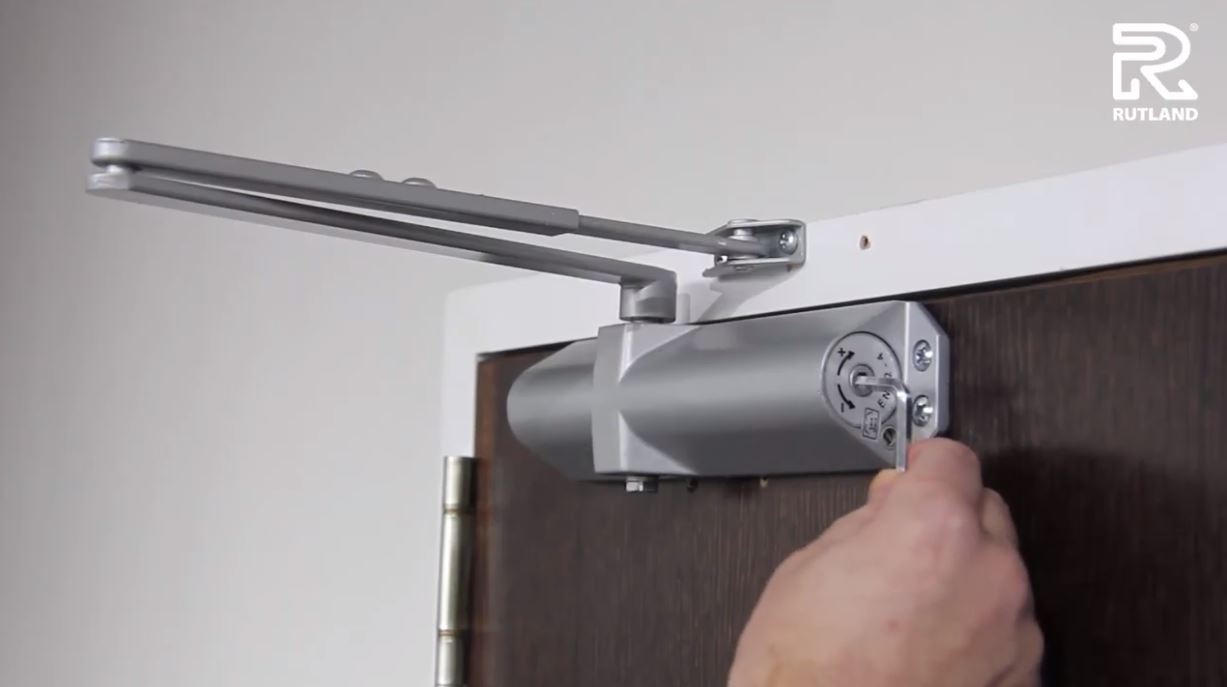 Specialist UK door control manufacturer Rutland has put decades of experience into designing fire
door hardware that helps to get things right on first install. Easy-to-use fitting templates and online
video tutorials mean a hassle-free experience for installers, and peace of mind for building owners.
Fire safety should be a top priority for every building. When fire safety is truly integrated within a
building's construction, lives are saved, and property is protected. Door controls, and particularly power-adjustable door closers, play a critical part in the overall integrity of a building's fire defence, and it's important to get it
right.
Written by guest author Neil Smith, Technical & Compliance Associate Director at Rutland
1 – NFPA 80, Fire Doors and Fire Windows (1999 edition), paragraph 15-2.5.4.
2 – Advice only – these solutions do not guarantee fire performance.